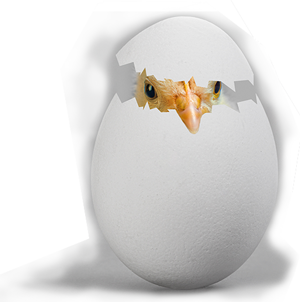 Starting from scratch...
We're going to hatch a brand new website with tons of goodness baked in.
So stay tuned while we incubate something special...
---
I wonder if the annoying caller about my SSL cert realizes he was wasting his time? This site isn't really doing anything right now AND I don't fall for attempts to steal my hard-earned money by thieves and grifters who feast on outrageously-priced domain name stealing and SSL cert grifting. It's sad that this still happens.
Plus, although getting Let's Encrypt SSL installed and running on Azure App Service can be a bit complicated, once it is, it's glorious AND FREE. Worth the effort. Here's a fairly recent and accurate step-by-step: How to Install an SSL Certificate for Free Using Let's Encrypt on Azure | Code Authority.
One thing MikeWorks.NET will always help with are folks who are having trouble sorting out how to get started on their first sites. Here are a few things I have learned over the years.
Maintain control of your domain and its nameservers AT ALL TIMES. Do NOT allow WordPress/Wix/et al to control your domain registration. If you always know where your domain is registered and can log into that account, you are safe. If something happens to your site or email, being able to determine where your domain records point to is how you keep your business running on the internets :-)

I recommend using ONE domain registrar for all of your domains. I use GoDaddy.com, despite some moral mis-givings. They are the big player and when I make DNS changes, they don't take 24 hours to propagate. They happen lickety-split in almost every case. But, use GoDaddy for NOTHING else. See the recommendation in #2, below.

Wix is pure shite. Recommendation: If you need a very basic site, there are people who can build you one for a little more money and won't use your site to help their other sites or make your site be a specatcularly huge download to the browser. I am NOT looking for more clients, so I am not self-serving here in the least.
WordPress sites are under constant attack. Unless you want to constantly upgrade the site, you will be hacked. And once you customize the build, upgrading to the latest version can become a chore. See the recommendation in #2.

The latest content editor you are forced to use in the latest versions of WordPress is horrific. It's like when Apple decided to change their keyboards to nearly useless pieces of garbage #NoJudgement, lol. At least they fixed that. WordPress, your move.